Consultation Hours
Satisfied users and a smoothly running work environment are our highest goals. In order to provide you with the hardware and software you need to fulfill your tasks, we need your help.
If you encounter problems using our equipment, e.g. computers, printers or the scanner
If you need an account, your account is blocked or you can't log in
If you have questions concerning our facilities in general
... just visit one of our consultation hours!
When & Where?
These are the times for the first two weeks of the semester. Those for the rest of the semester will be published here soon.
| Day | Time | Room |
| --- | --- | --- |
| Monday-Friday | 12:00 - 13:00 | 01.155-113 (CIP1) |
The display beside the door of room 01.155-113 (first floor, CIP 1) shows where you can find the administrator. If the display doesn't light up for any room, there is no consultation hour at this moment.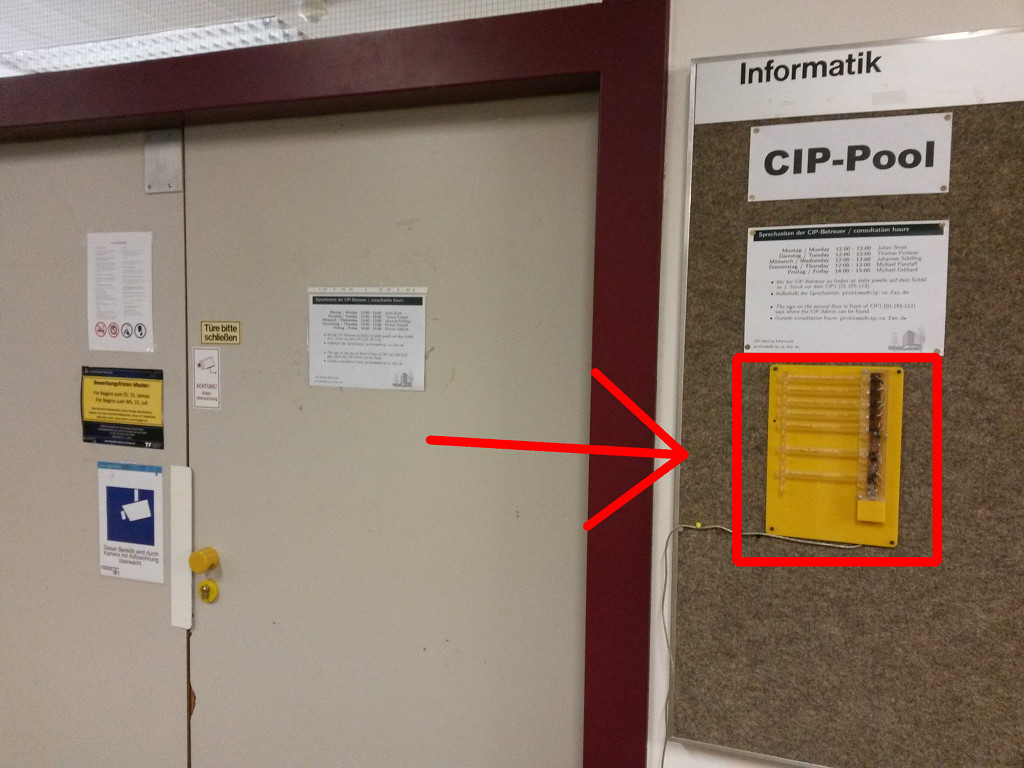 Locations
CIP-Pool 01.155-113, 1st floor